It's that time of year, your annual exam, along with getting the latest and most fabulous frames. You're standing in the optometrist office staring at walls and walls of eyeglass frames, wondering, "Which ones will look good on my face? How do I choose?"
We have picked four frames from RACHEL Rachel Roy's favorites, one for each face shape. So peruse through and learn about how to choose the right frame for your face.
Triangle Face Shape: Wanderlust Frame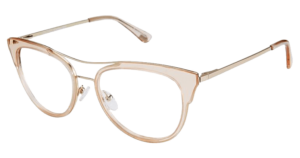 Why did we choose wanderlust for a triangle face? This frame is a cat-eye style which is opposite of the triangular face shape: the jaw is the widest part of the face and becomes more narrow at the forehead. The cat-eye is an excellent complement: round and swept up, bolder on top, and thinner on the bottom.
Oval Face Shape: Fabulous Frame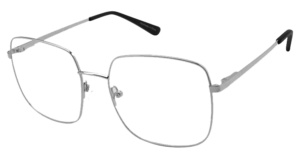 You are pretty lucky if you have an oval face shape because most frame shapes will look great on you. But the size and shape still vary from person to person. You will want to choose a frame as wide as the broadest part of your face, and contrast to face shape is always great. So that is why we recommend the fabulous square frames, which bring complement contrast to round features.
Heart Face Shape: Playful Frame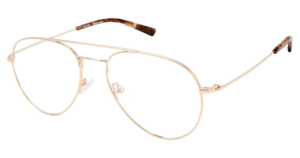 If you have a heart-shaped face, you will be glad to know that many different frame shapes look fabulous on you. Once again, this is going to be about balance. The heart shape face is widest at the forehead and tapers gradually down to the jaw. Glasses that are slightly wider than your forehead and rounded or embellished at the bottom help counterbalance the narrowness of your jaw. Flared-out glasses aviators and many other styles will work great if you keep the balance in mind.
Round Face Shape: Fearless Frame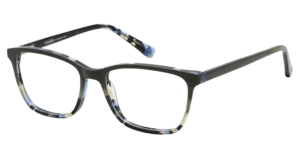 There are a few different frame style options that go well with the round face shape; we recommend a rectangular glasses shape like the fearless frame to break up the round structure of your face and help elongate and make your face appear thinner. The round face has a soft shape and smooth lines, so you want to be sure to select a frame that adds angles.
There are so many stylish frames to choose from; we are confident that if you keep these tips in mind when looking for your next set of glasses, you will find the frames that make you feel most confidently "you." Check out more options from RACHEL Rachel Roy Collection.