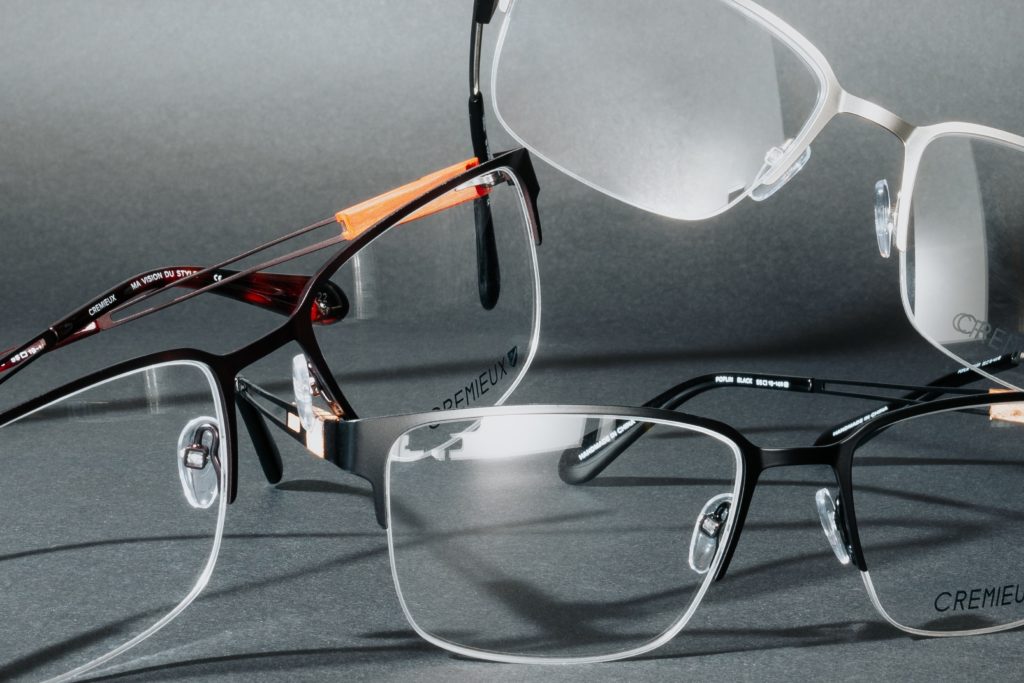 Introduction
There's nothing quite like the beginning of a new year to get us excited about moving forward. Whether it's personal self-development or opportunities for business growth, there's no time like the present to find new ways of improving. The same can apply to your optical practice. Keep reading to learn how A&A can help you grow your practice in 2023 with our referral and buyback programs.
Don't let dead inventory drag you down.
Dead stock inventory can be a major strain on your business and its ability to grow. Leftover eyeglass frames means you're losing the initial money you invested in the inventory while also taking a loss on the profit you planned to make on selling those frames. Having excess stock also takes up storage space and hinders you from bringing in newer products that may be more profitable.
A&A's Buyback Program
If you're tired of managing dead inventory and need a new way to liven up your frame selection, consider purchasing your frames online from A&A Optical. We offer a stock buyback program for our customers that enables you to exchange your unsold frames for fresh, new styles. For every frame you return, you'll receive a $50 credit towards A&A inventory at list price. All you have to do is give us a one-year commitment and a minimum of 36 board spaces.
Give some, get some.
In addition to our Buyback Program, AA Optical also offers a referral program for our loyal buyers. By becoming a member of the referral program, you will receive your own referral code to send to friends and colleagues in the optical industry and give them a $100 credit towards their first A&A purchase when they register to set up an account. Once they make their first A&A purchase, you'll also receive a $100 reward to use on your next order.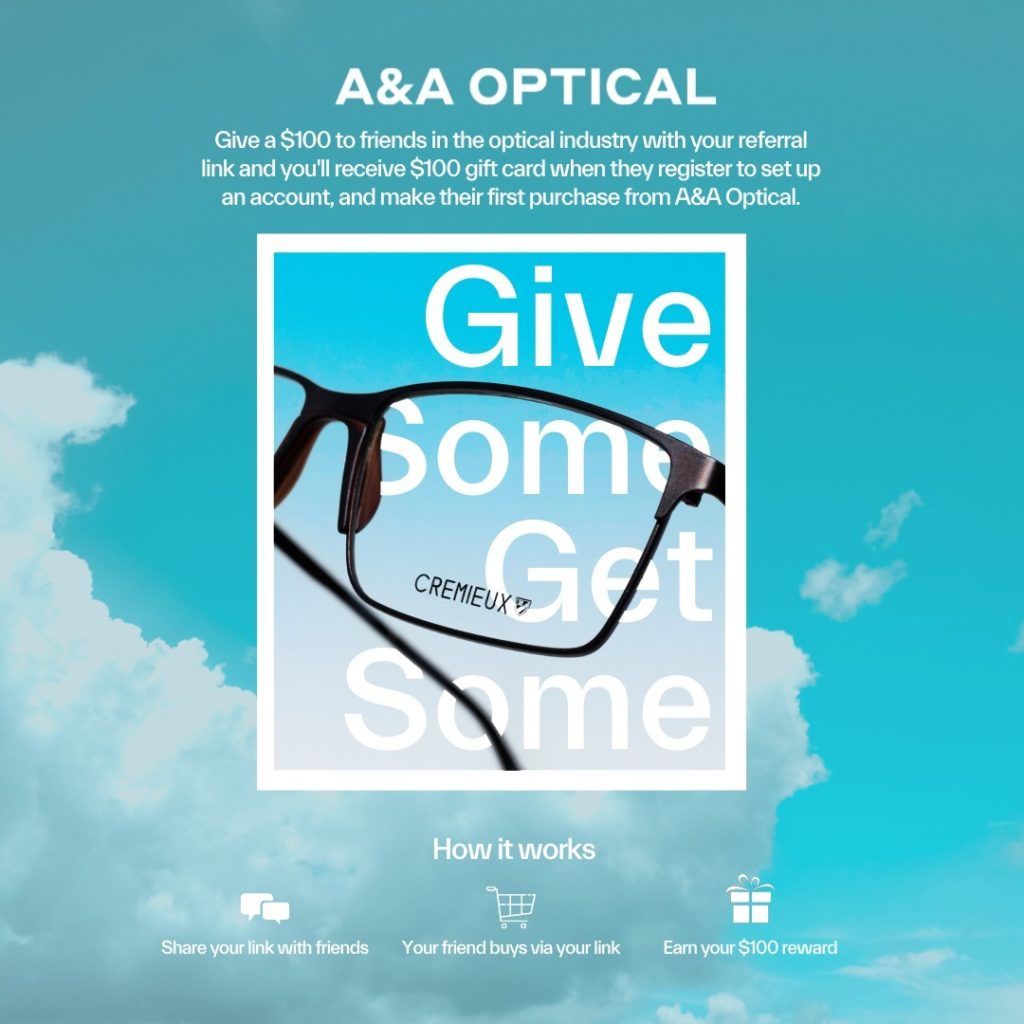 What are you waiting for?
Make 2023 a year of growth for your practice. Visit our homepage and click the "Login" button to register for a new account. Give your patients the option to choose from the best eyeglass frames on the market. With over 5,000 offices nationwide and over 5 million frames sold, we're confident that A&A Optical can help you achieve all of your New Year's goals.